The 2023 Mother Teresa Shrine Pilgrimage
Saturday, 07 October 2023
This year marks the 5th Anniversary of Shrine of Mother Teresa at Marian Valley. We will again be celebrating Mother Teresa with our annual pilgrimage.
As in past years, we will keep you updated as to any impact of changes to COVID restrictions on the event.
&nbsp
What's On
The event will be celebrated as follows:
11am Mass
12pm Procession to the Shrine
BYO Lunch
&nbsp
Check for Updates
Prior to the event, please check back here on the Mother Teresa Shrine website for late changes or cancellations due to updated local lockdown conditions.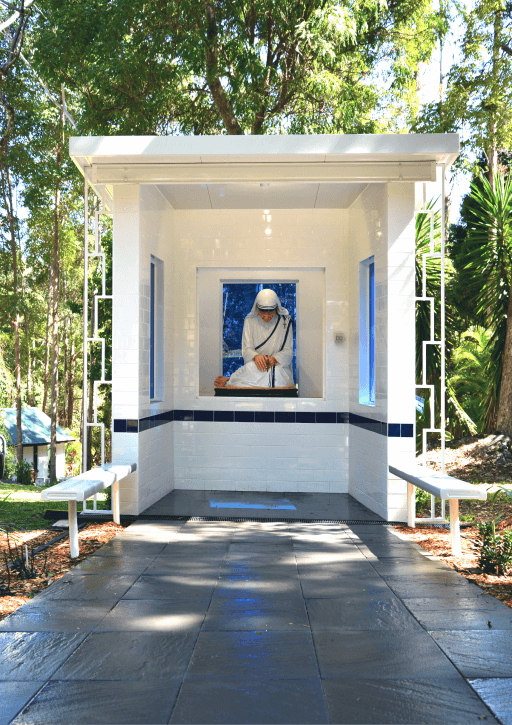 The Mother Teresa Project
Opened in October 2018
In the peaceful bushland surroundings at Marian Valley, just 1 hour south of Brisbane, a new saint arrived on 13 October 2018. St Teresa of Calcutta – better known as Mother Teresa – had a shrine built for her, on a site that was blessed in November 2017.
Construction started in early 2018 and was completed and officially opening on Saturday 13 October.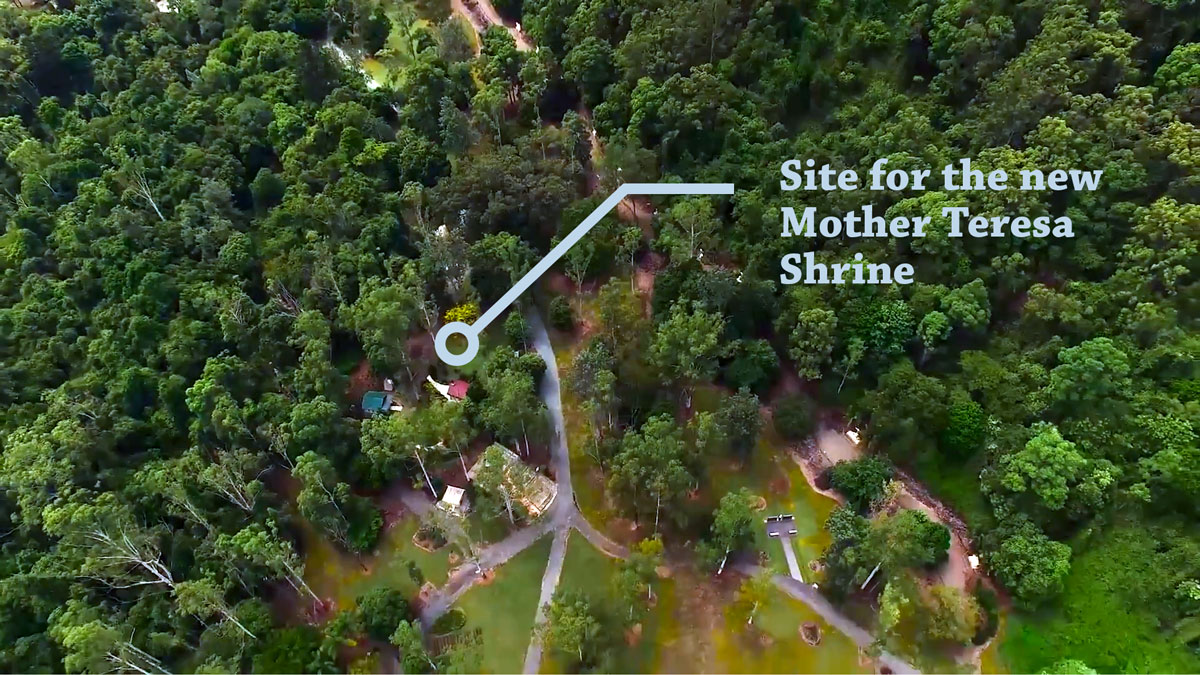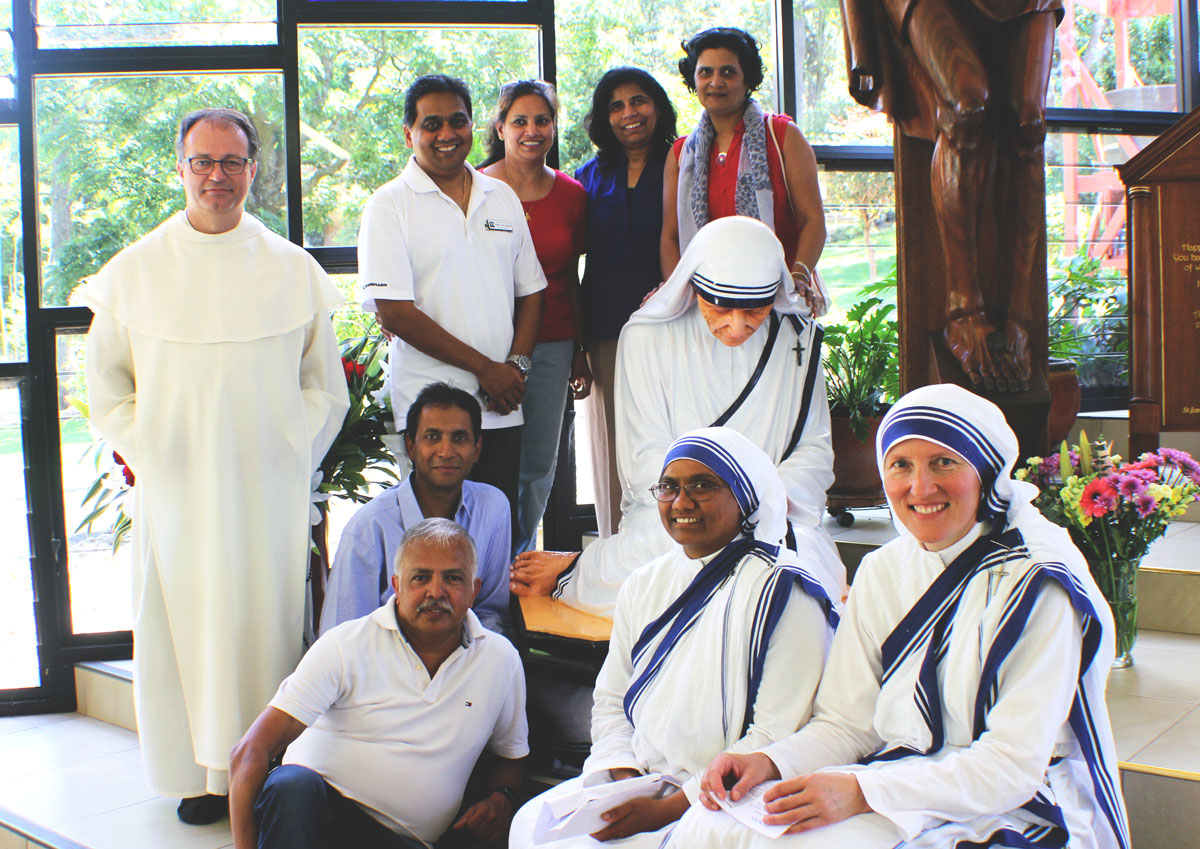 How the project started
Three good friends from different parishes across Brisbane had been making annual visits to Marian Valley together for several years, giving thanks for the year. The place is very special to them, as it is to so many others. One day they simply thought that they too could contribute something new to Marian Valley. And in discussing it at home, one of their wives suggested building a place for Mother Teresa.
Together, these three families spent 18 months planning, bringing their idea to life.
Keep up to date
Sign up to our email newsletter to be kept up to date.
You can also follow us on Facebook and Instagram
The Mother Teresa Shrine
Location
The Shrine of Our Lady Help of Christians (aka Marian Valley) is home to many beautiful chapels, all donated by generous benefactors including different ethnic communities. It is a wonderful place for solitude, prayer and spiritual renewal.
Here also you will find an awe-inspiring outdoor Stations of the Cross with lifesize statues along the way. All this is located in peaceful bushland surroundings, along with the main church is the Chapel of the Black Madonna, a retreat centre and pilgrims accommodation.
For more information, visit the Marian Valley website.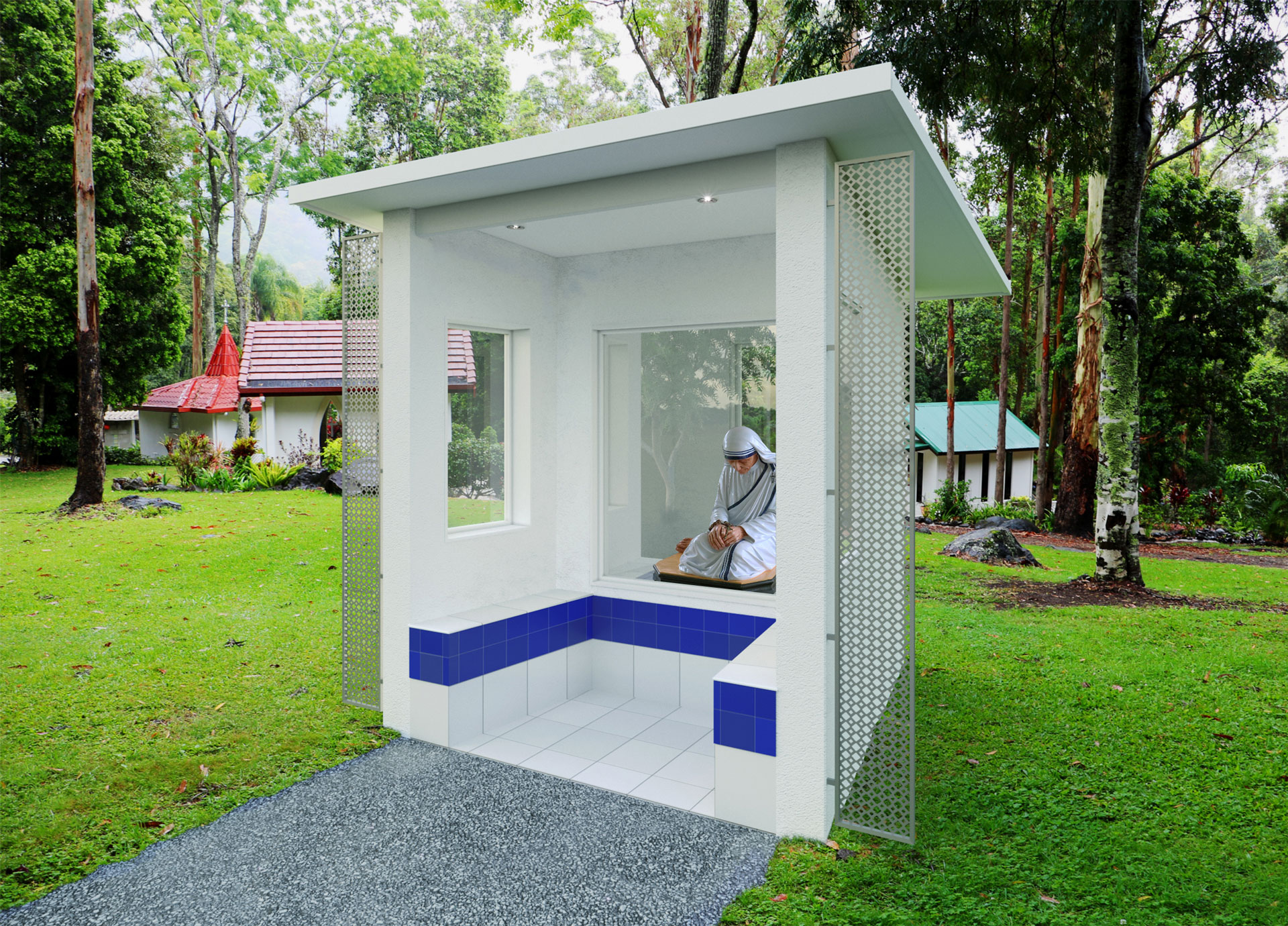 The Structure
Construction began in early 2018. The Shrine itself is rather modest in design, to reflect the simplicity and humility of Mother Teresa. It is largely white, with some blue, in keeping with the three-striped white sari of the Missionaries of Charity.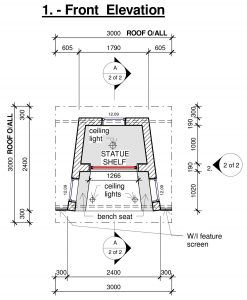 The Statue
The statue was originally donated by the Missionaries of Charity in Sydney to the Pauline Fathers in Penrose Park, New South Wales. But there was no worthy place for the statue there.
The Pauline Fathers in turn heard about the new chapel being planned for St Teresa in Marian Valley. And so they donated it, believing it would be a place where "she deserved to be and has proper honour… Marian Valley will be her home."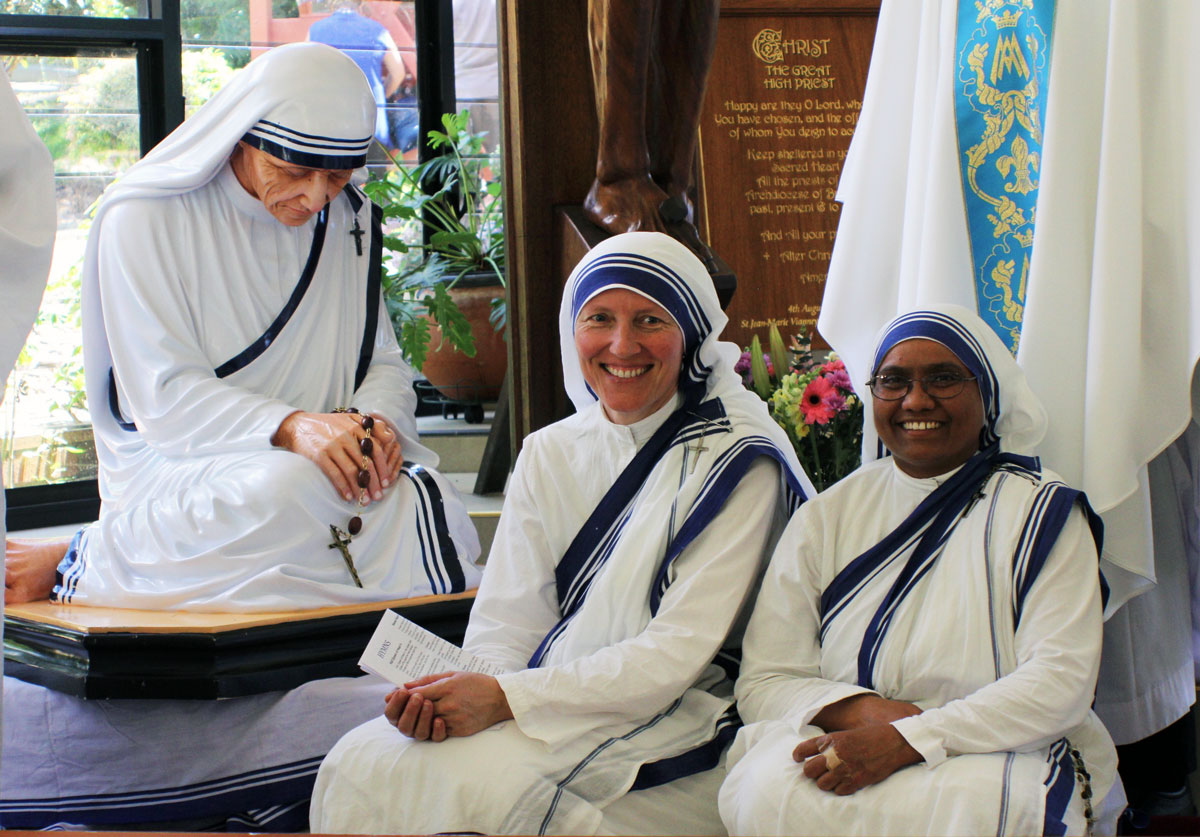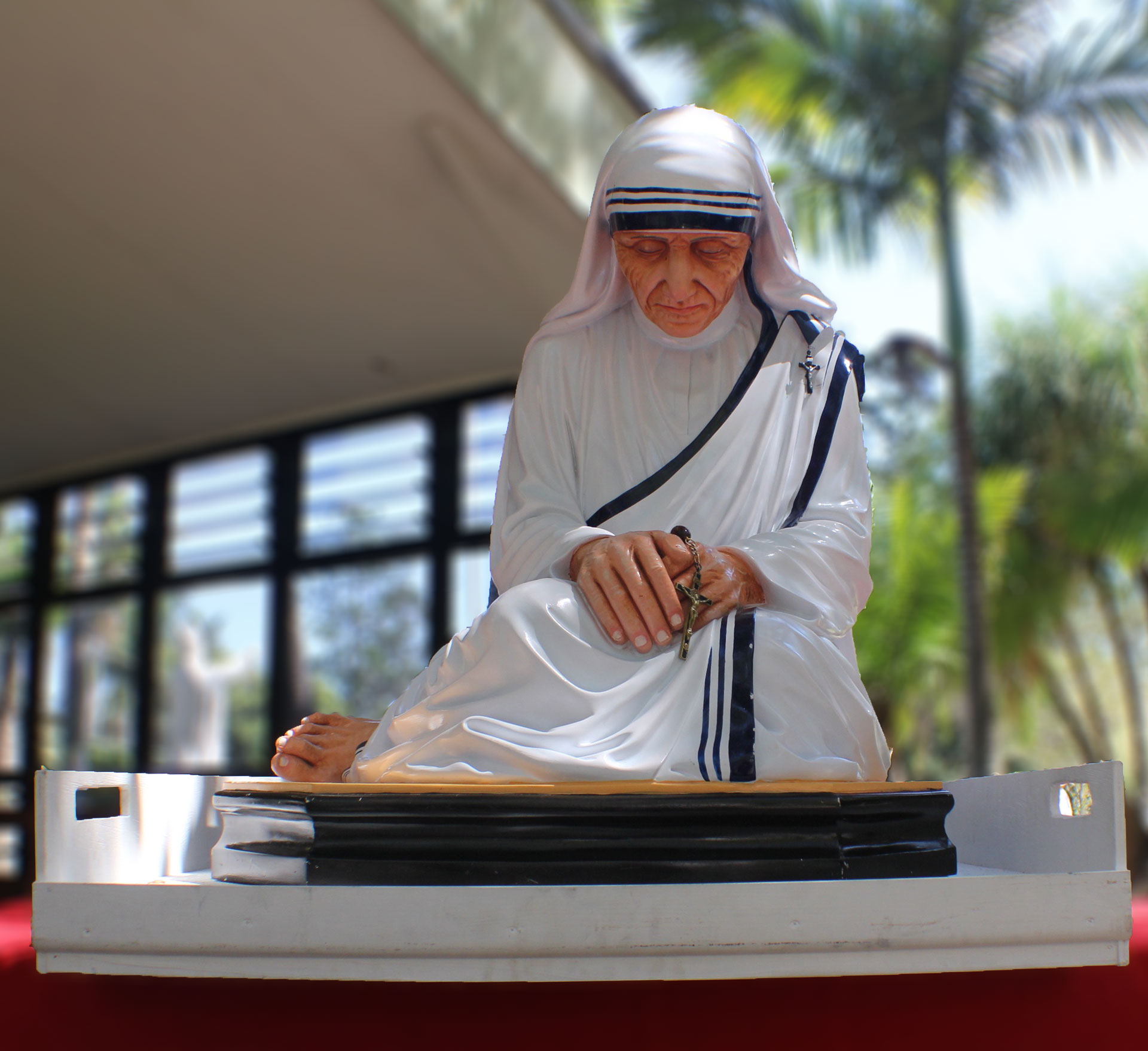 Mother Teresa
Saint Mother Teresa of Calcutta is known the world over and so many lives have been touched or changed by her. She was the founder of the Order of the Missionaries of Charity, a Roman Catholic congregation of women dedicated to helping the poor. Considered one of the 20th Century's greatest humanitarians, she was canonised as Saint Teresa of Calcutta in 2016.
Mother Teresa's life in 60 seconds video – http://www.telegraph.co.uk/news/2016/09/04/mother-teresas-inspirational-life—in-60-seconds/
Become a Weekend Host
The Shrine is a place where people can go to learn more about Mother Teresa whilst growing in their faith. To help this become a reality, the organising committee are looking for 52 families to each "host" Mother Teresa for one weekend a year at the Shrine.
It's a great opportunity to have an annual family mission or weekend away together to focus on faith, and to share the life and spirituality of Mother Teresa with others.
Support the Shrine Maintenance
We would be most grateful for any financial support you can provide, to assist with the construction of the shrine.
Donations are being managed by the Cleveland Catholic Parish – Star of the Sea.
To make a donation
Bank: Archdiocesan Development Fund
BSB: 064786
Account number: 310130102
Reference: MT Marianvalley
Send a short confirmation email to: cleveland@bne.catholic.net.au